Jesolo: Sea, Cities of Art, Entertainment, and Genuine Food
Jesolo is quite a unique and distinctive case in the panorama of Italian tourist cities. Typically, each destination has some characteristic that sets it apart: it could be a very beautiful location, like a capital city, a place known for hosting a famous festival, a spot with strong religious significance, or even a hub of entertainment and indulgence. Jesolo, on the other hand, offers all of these and more, hosting a myriad of festivals, events, and fantastic sports meetings.
In Jesolo, you can find a lot of music.
Jesolo encompasses several of these characteristics, without one predominating over the others.
It boasts a beautiful, long, and well-organized beach. It hosts hundreds of shops along its extensive pedestrian streets. It offers entertainment, nightclubs, and famous discos.
And that's not all. Jesolo is strategically positioned!
From here, it's possible to quickly reach numerous other famous and exceptionally interesting destinations: from Padua to Venice, from Udine to the land of Prosecco, to Treviso, even to the Dolomites or the fabulous natural parks that the Veneto region is rich in.
But the city doesn't stop there: the night comes alive with entertainment, nightclubs, and renowned discos, providing endless leisure opportunities. Let's not forget the water park, considered the most beautiful in Italy, an oasis of fun for families.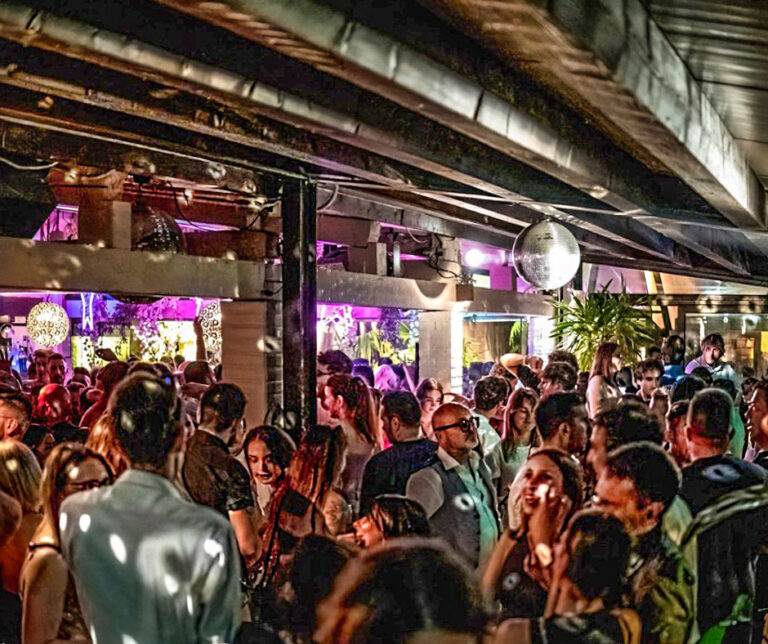 A thousand entertainments and many things to discover in Jesolo (and the surrounding area!)
Structurally, Jesolo offers an extensive range of facilities to graciously accommodate every guest.
There are elegant five-star hotels, hundreds of residential structures, apartments, condominiums, even B&Bs and agritourism options…
And then there's our small and delightful Hotel Germania.
Hotel Germania is not famous for its pool (which it doesn't have), tennis and paddle courts (which it doesn't have), or its futuristic spa (which it doesn't have). 😂
No, what attracts more guests every year is its absolutely unique, exclusive style of vacation, sought after by those who love to be enveloped in joy, friendship, engagement, countless surprises, sports, and parties, along with an increasingly delicious and genuine cuisine.
Whether it's for information or to book an apartment at the Hotel Germania in Jesolo, don't hesitate to contact us or call us at 0421.381223.
Shopping and Luxury at Your Fingertips
In this scenario, we can answer the initial question: what to do in Jesolo during our stay?
Certainly, one of the factors that will define how we color our time, our vacation in Jesolo, is the season.
Summer or winter, despite global warming, they are still quite different, and all marine and outdoor activities are weather-dependent.
With the warmth, from late spring to late autumn, the sea, the open air, the myriad of restaurants, bars, and trendy spots dominate. With the cold, one can take advantage of long excursions throughout eastern Veneto, from Vicenza and Asolo to reaching Friuli, and even make a few trips to Slovenia and Croatia.
An Italian Culinary Journey
The sea and rivers don't go into hibernation, however; fishing enthusiasts, whether in freshwater or deep-sea, are thrilled with exciting expeditions.
Sailors find numerous and beautiful opportunities to, so to speak, unfurl their sails and envelop themselves in silence, the lapping of waves, breathtaking views (the Dolomites in the background are fantastic!), and engage in jovial friendships and camaraderie with other enthusiasts arriving from all over Europe.
Not only that, many people come here specifically to get in shape physically: the incredibly long beach allows for jogging, aerobics, running, or Nordic walking.
Skydiving enthusiasts have a well-equipped club of experienced and friendly free-fall lovers just a few kilometers away…
Every year, marathons are held, as are Iron Man competitions and martial arts tournaments.
Proximity to Venice and Much More Yet..
As you can see, Jesolo is an extraordinary tourist gem, a unique experience in the vast landscape of tourist destinations worldwide.
What makes Jesolo so special is the fact that it doesn't limit itself to just one distinctive feature but embodies many, with none of them overwhelmingly prevailing.
Why is Jesolo so famous among vacationers?"
Jesolo is also a themed travel destination, with gastronomy playing a central role. Countless cultural and sporting events animate the city throughout the year, from concerts by famous international stars to high-level sports events that attract enthusiasts, international athletes, and numerous followers.
The shoulder and off-seasons, combined with the extensive availability of hotel accommodations and residences of every category, make Jesolo the ideal place to organize corporate incentives, conferences, meetings, congresses, and events of all kinds, including the increasingly popular smart working.
In every season, Jesolo welcomes you with its warmth, diversity, and the promise of an unforgettable experience.
Coming to Jesolo is not just a vacation; it's an immersion in a world of opportunities and adventures.